https://www.facebook.com/maibrittschultz
http://www.mai-britt-schultz.dk
Curriculum vitae

DATA:
Born on February 2, 1962 in Slagelse
Cohabiting without children
Lives and works at Tåsinge, where I own a closed dairy - Kragekær Dairy
EDUCATION:
Real exam from Eastern school in Slagelse 1978
Clothing Designer and Scenographer - School of Applied Arts Copenhagen 1988 The Royal Danish Academy of Fine Arts, School off Design
COURSES:
Drawing courses including at the Glyptoteket. 1979 - 1981 - Askov Jensen
Visual Communication at the School of Architecture,
SUM courses under DR (Visual Narrative Technique)
Langeland Art College
Art History at Folkeuniversitetet
2 year municipal focus fundraising course - EU social fund at Tietgenskolen
Participated in numerous courses and seminars on dissemination etc.
Boost Sydfyn - Micro business network
OTHER KNOWLEDGE:
Has a good, broad knowledge of many things, is up to date on the news and is a committed citizen with a great basic knowledge of primarily history, politics, idea development, dissemination and cultural history, but is fundamentally knowledgeable.
I am very interested in digital communication. worked a lot on idea development
GRANTS AND HONORS:
The School of Usual Arts Honorary Scholarship 1986.
Nominated for the award for the Most Innovative Local Journalism of the Year and awarded honorable mention for the design and illustrations of "Danske Dagblad's Association".
Nominated in the Nordic newspaper design competition.
Set for the South Funen Initiative Award 2016
TRAVEL:
Study trips to Berlin, Prague, Paris, Greece.
2 months to Colombia and part in Europe of desire, in recent years part in France.
LANGUAGE:
Reads and speaks good English, in addition a little German and Spanish.
VARIOUS :
Has alm. driver's license and is a seasoned PC user.
SOCIAL COMMITMENTS:
I feel involved in everything - and sat on countless boards. I have been
Co-initiator and secretariat leader at the Carnival in Copenhagen
Member of the board of the School of Arts and Crafts
Member of the Scenograph Association's Committee on Children's Culture
Chairman of the Ambrosius Stub Company
Member of Tåsinge Museum's Board of Directors
Rope holder at PECHA KUCHA NIGHT SVENDBORG
Founder and rope holder at "Friendly residents Svendborg and surrounding area"
The committee for determining the cultural canon of Svendborg municipality
President of TOSINGE ART
Chairman of the TESSINGS
POLICY
Former chairman of the Radical Left Svendborg-Langeland circle
Former chairman of the Svendborg Municipal Association.
Former Vice Chairman of Funen Storkreds
Former Member of the Radical Executive Board on several occasions
Former Spid candidate for municipal council in Svendborg
PERSONAL CHARACTERISTICS:
A really good communicator and art educator.
Chaos rider with many iron in the fire, dynamic and socially constructed.
Fills much both mentally and especially physically.
Well-developed sense of humor and certainly not without the gift of selfie.
EMPLOYMENT
ARTS, CULTURE, EDUCATION:
Today I run my own well-attended art school "Kragekær Art School".
Has for approx. 15 years as a high school teacher and summer coordinator at Ryslinge University (until 2012),
10 years at Langelands Kunsthøjskole, in addition to Båring Højskole, Ollerup Gymnastikhøjskole, Helnæs Højskole and The Free Teacher School in Ollerup.
In addition, I have taught at the Svendborg School of Art for several years, in various evening schools and have done shorter and longer teaching courses in almost all kinds of schools - seminars, colleges, after-schools, free schools, primary schools etc. and have extensive experience in communicating to young people as well as older people.
LECTURE
I give a number of lectures, both business oriented and art and history related. I also do art concerts - ART & ORGAN as well as ART & JAZZ where I paint a picture of the music.
VOCATIONAL:
I teach and inspire Entrepreneurs and established companies to use their hidden skills and networking. In addition to some private clients, I work with entrepreneurs and more. at the Future Factory in Svendborg. I give presentations on visibility in marketing, among other things. SO-ME et al.
AUTHOR & ILLUSTRATOR:
"The story of Svendborg"
A historical picture book about the history of the city - Printed in 2 editions totaling 8,600 copies.
"Ambrose Stub"
Website, historical picture book, and info-folders about the Danish Rococoder.
"Peter Willemoes, a Danish hero"
A historical picture book about the Sea Hero from the Battle of the Saddle.
In collaboration with the municipality of Assen.
"You didn't know about Denmark"
with Rasmus Dalhberg
Released November 2013 on Gyldendal now on 4 issues
"You Didn't Know About Denmark" will be released in 2019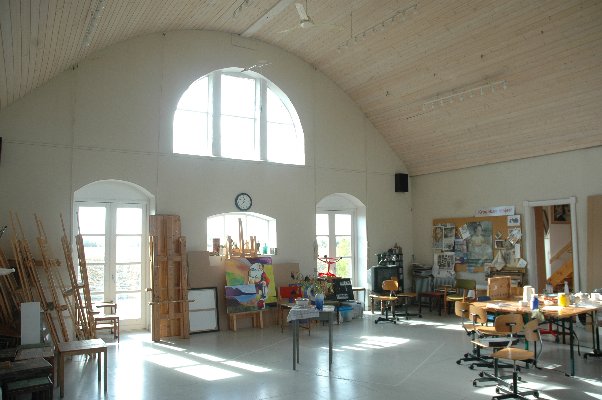 ILLUSTRATOR:
Children's Books:
Roselil series 3 pcs.
Easy-to-read Roselil series 2 pcs.
Alf - the books 3 pieces.
The little knight,
A believer's faith
Illustration and idea development of the CD space game "Professor Pi at Penta" for the Deaf Schools
1998-99
The Book of Nisses - by Marianne Kjær
Cover:
Josefine Ottesen's trilogy: The Warrior, who received the school libraries children's book award 2004
Literature magazine OUTSIDE 2017
Newspaper illustrations:
Many illustration tasks for Funen County newspaper, among others. Funen Churches, Funen Lighthouses.
Presentation and export of Summer Supplements in 2001 - South Funen Village 2008 - Funen Village 2012