Jan Min is a watercolorist who has loved to draw and paint since childhood. Having stopped his medical career and attended the academy and master classes, he renewed his passion from 2000
Since 2015, he is a member of the board of directors of IWS Holland (International Watercolor Society), and since 2017 he is an official master member of IWS World.
Many awards, (international) exhibitions and publications in important magazines have followed.
Using his watercolor technique, he shows the viewer promising and complex landscapes.
He prefers marine themes and, in particular, street scenes.
Thanks to pure tonal values, light and shadows, he manages to establish a deep connection between his subject and the viewer.
My links:
www.facebook.com/pages/Watercolors_Jan_Min/1545337465702898
www.iwsholland.nl (since 2015 committee member)
By the way: recently White Nights painting factory used my "Newa" (St Petersburg) for their posting card! Quite honorful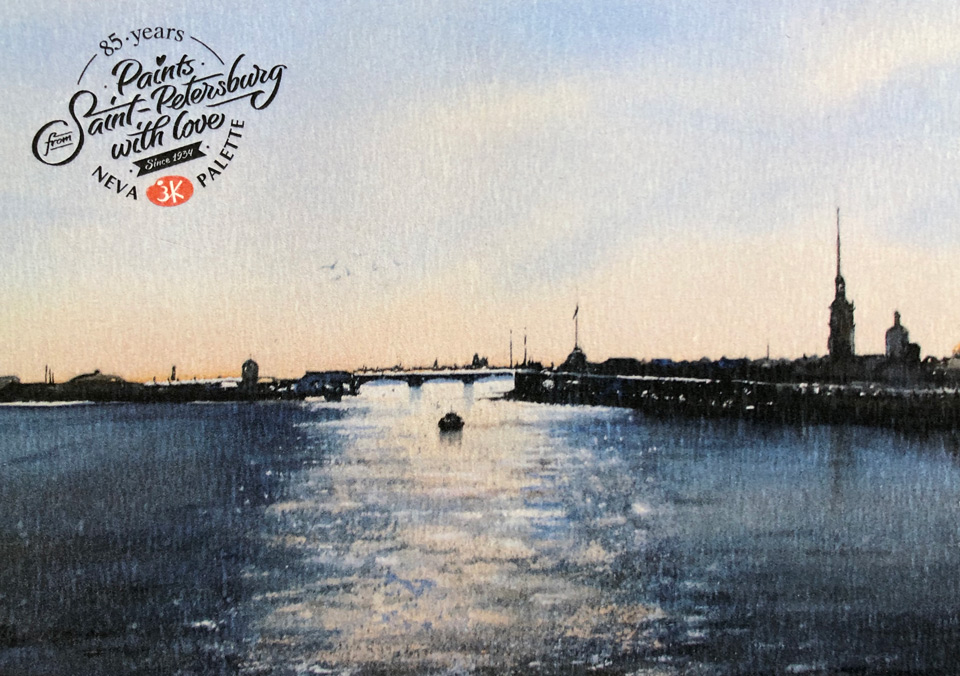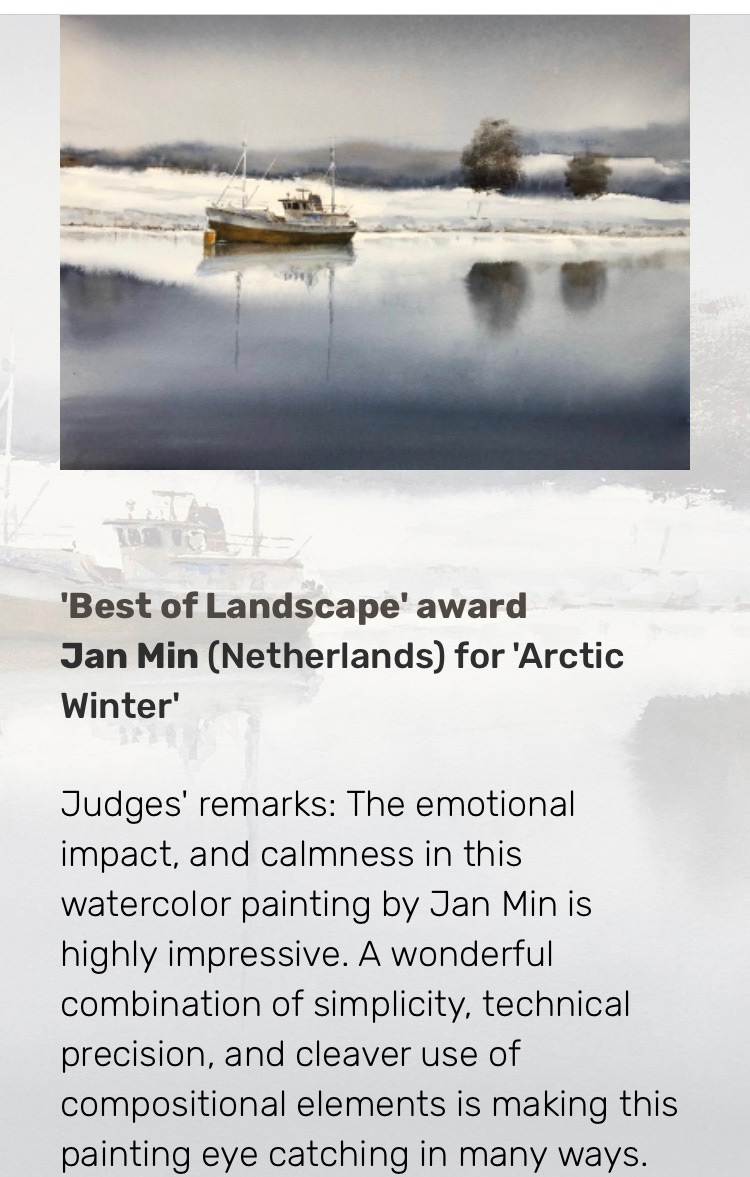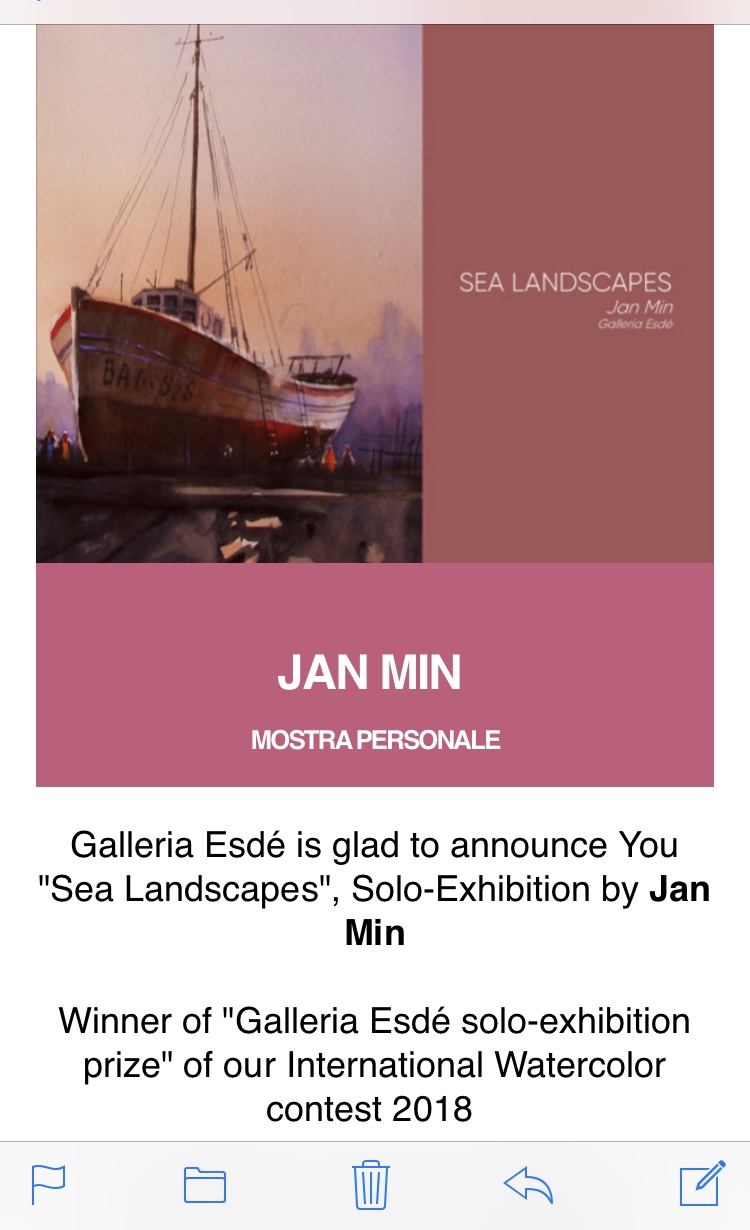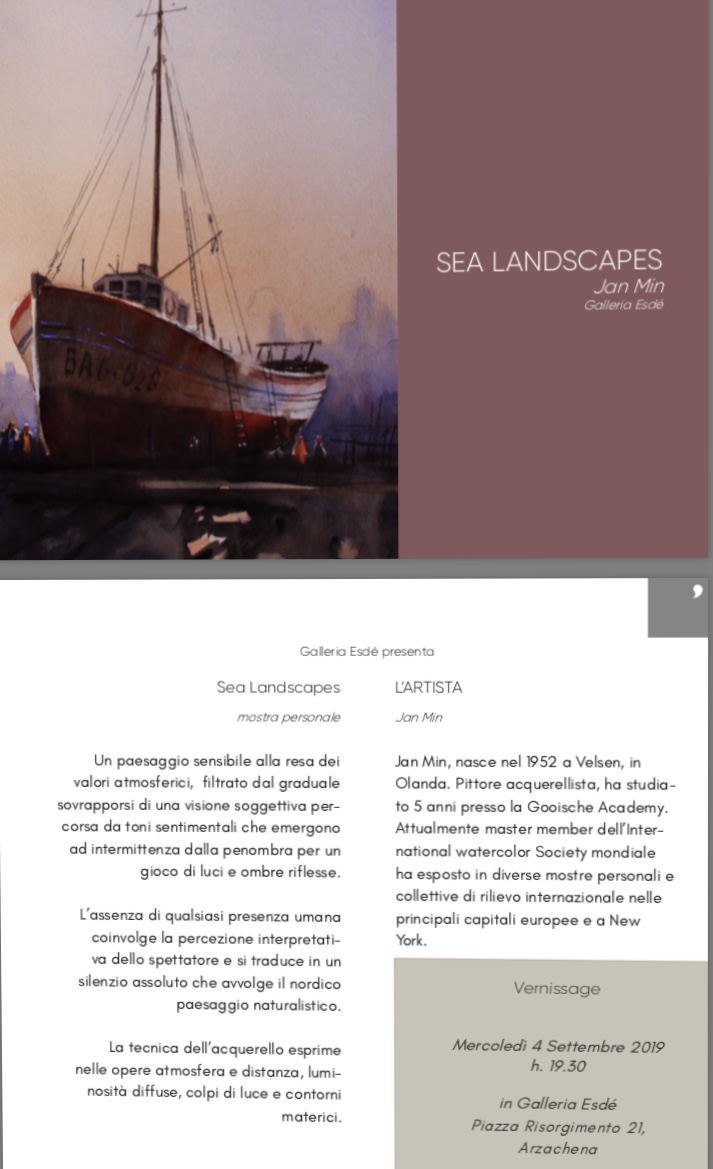 BIO
Exhibitions/publications/awards of Jan Min
2009 Library Laren
Johanneshove ,Laren
2011 BEL (Town hall)
2013 BEL
2014 Cultuurcentrale ,Alkmaar
Publication International Contemporary Artists vol .V111
Solo Exhibition gallery Lilly Zeligman, Laren
Exhibition de Trappenberg
Exhibition de kunstuitleen Huizen
2015 Exhibition CODA Museum Apeldoorn ,(work nominated for painting of the year 2015)
Publication Cohen's Choice (collectors book)
Fabriano, april
Publication Palet Magazine
Exhibition with students in Reflections of Water, Naarden yacht harbor
ArtfairBussum
Boston, USA, Palette fine art gallery 6 months
Canet de Mar,Spain,exposicionCollectivaInternacionalsep/okt
IWS Indonesia,love Earth sep
IWS biennale India,dec
2016 Fabriano , April
Publication masters of the World 2015-2016
IWSHolland, Driebergen
IWSHolland, Middelbeers
New York, Ashok Jain gallery June/July
Publication in :Pratique des Arts magazine nov
IWS Bulgaria
Publication in Masters of Paintings vol 1, art Galaxie
2017 New York , Ashok Jain gallery ,37 th birthday exhibition,march/april
Fabriano
Urbino may
IWS Portugal may
Denmark ,Hillerød International watercolorists exhibition aug/okt
IWS Holland, passion for watercolor sep/okt
IWS Indonesia Heritage art sep/okt
Starting work for Carré d ' Artistes galleries ,world spreaded galleries
IWS India dec
Museum Thijnhoffdec- feb 2018
Publication in IWS magazine : featured artist November
Winner of Hahnemühle price 2017 (publication on calendar)
2018 IWS Pakistan exhibition with honorable award!! february
Exhibition het Weefhuis,Zaandam
Fabriano
IWS Czech with exhibition award, august
IWS Canada, sep/okt
Aquarellisti Roma, group exhibition
IWS Malaysia dec
GAWA award of best 50 watercolorists
Group exhibition het Weefhuis, dec
Finalist galleria Esdé, Cagliari , exhibition award
2019 Fabriano
IWS Czech
IWS Indonesia
World Watercolor Masters exhibition Gouda (may),followed by
Exhibition in galerie van Heijningen ,den Haag
Solo Exhibition for GaleriaEsde, Sardegna
Publication in the world renowned magazine Art of Watercolor magazine
First price of GAWA Watercolor contest (landscapes)
Finalist watercolor contest GaleriaEsde ,Sardegna)
Exhibition IWS Kosov
IWS Mexico
Sareh Gallery, Moscow exhibition exhibition by contest.
Creating personal brushes kit by Tintoretto brushes